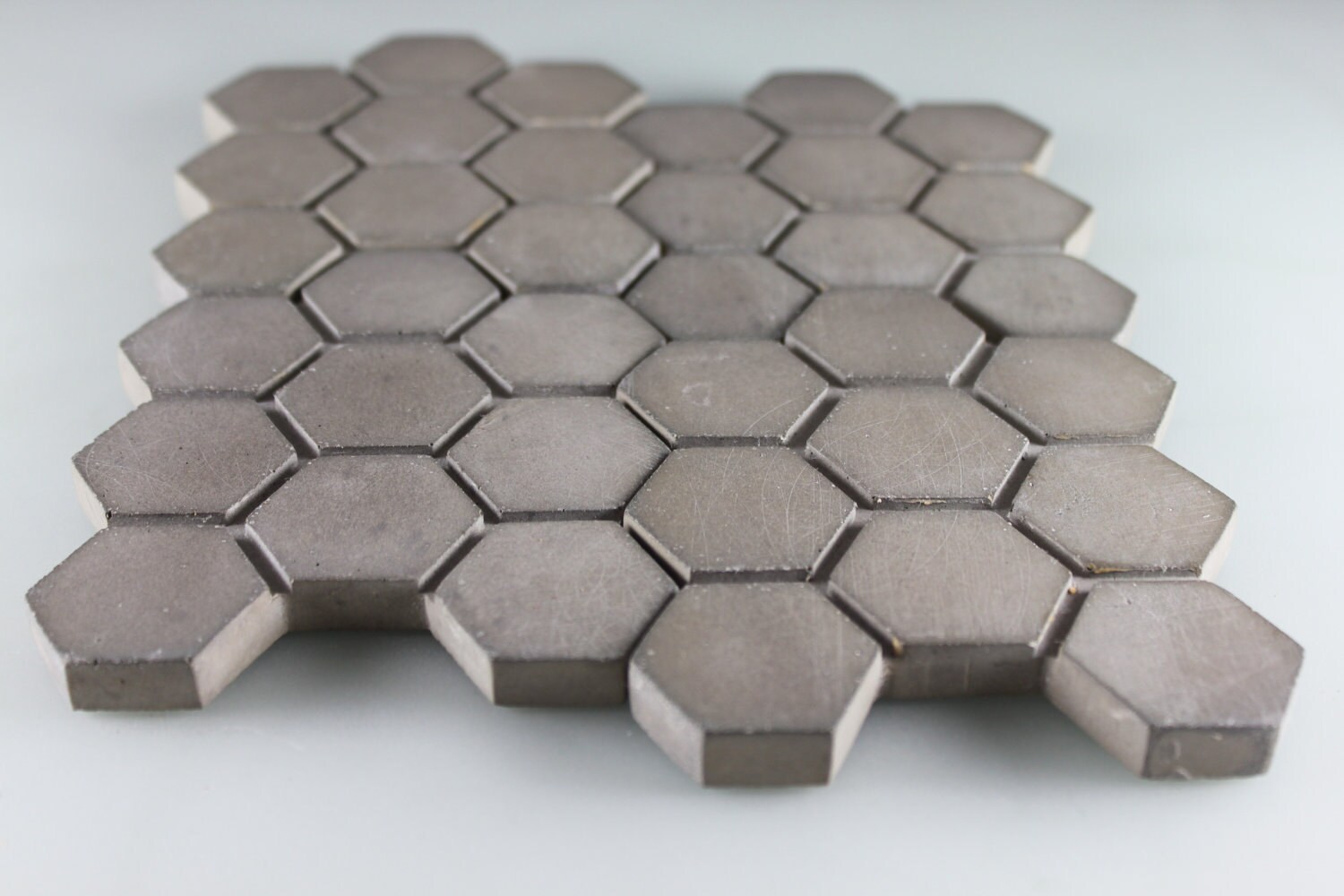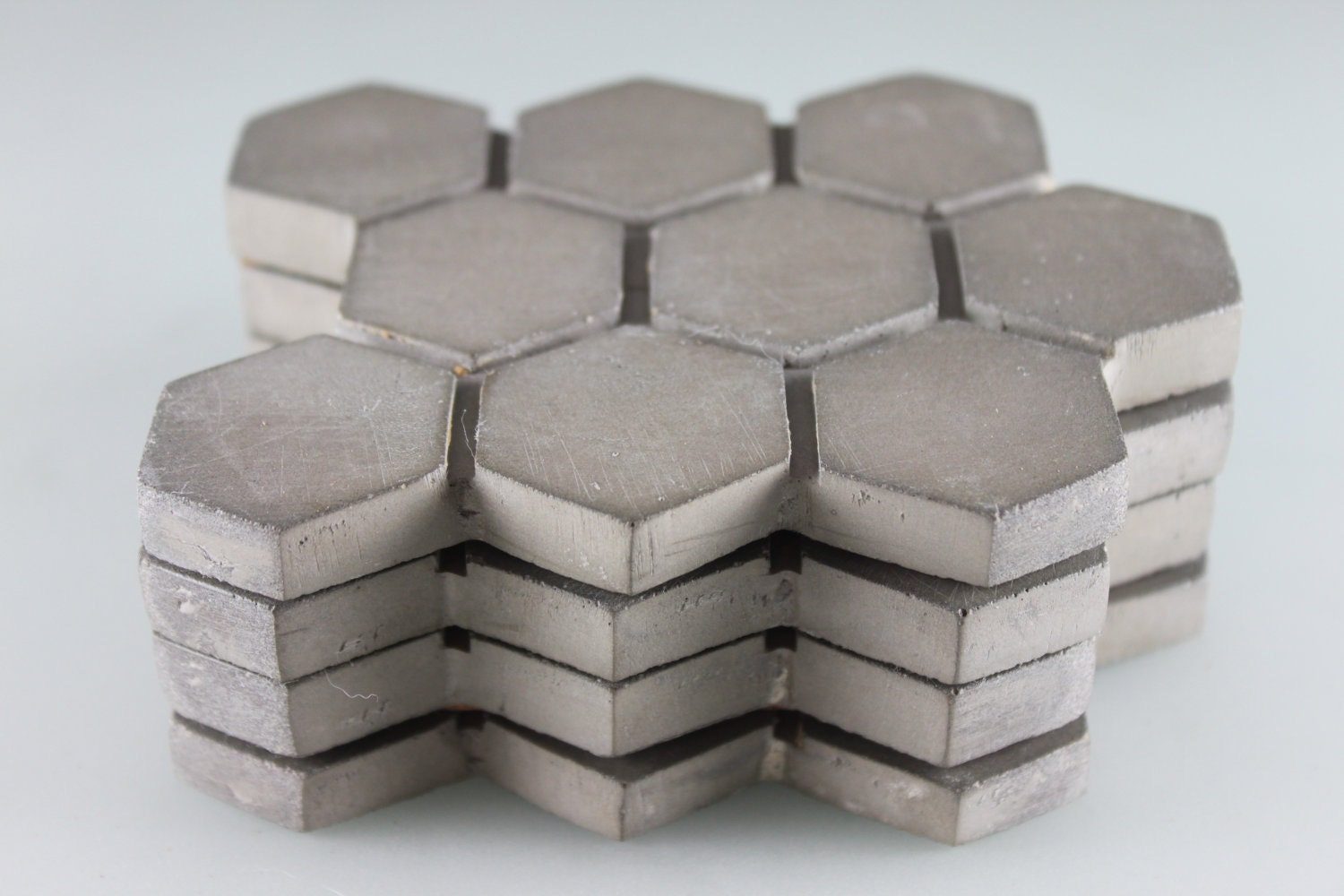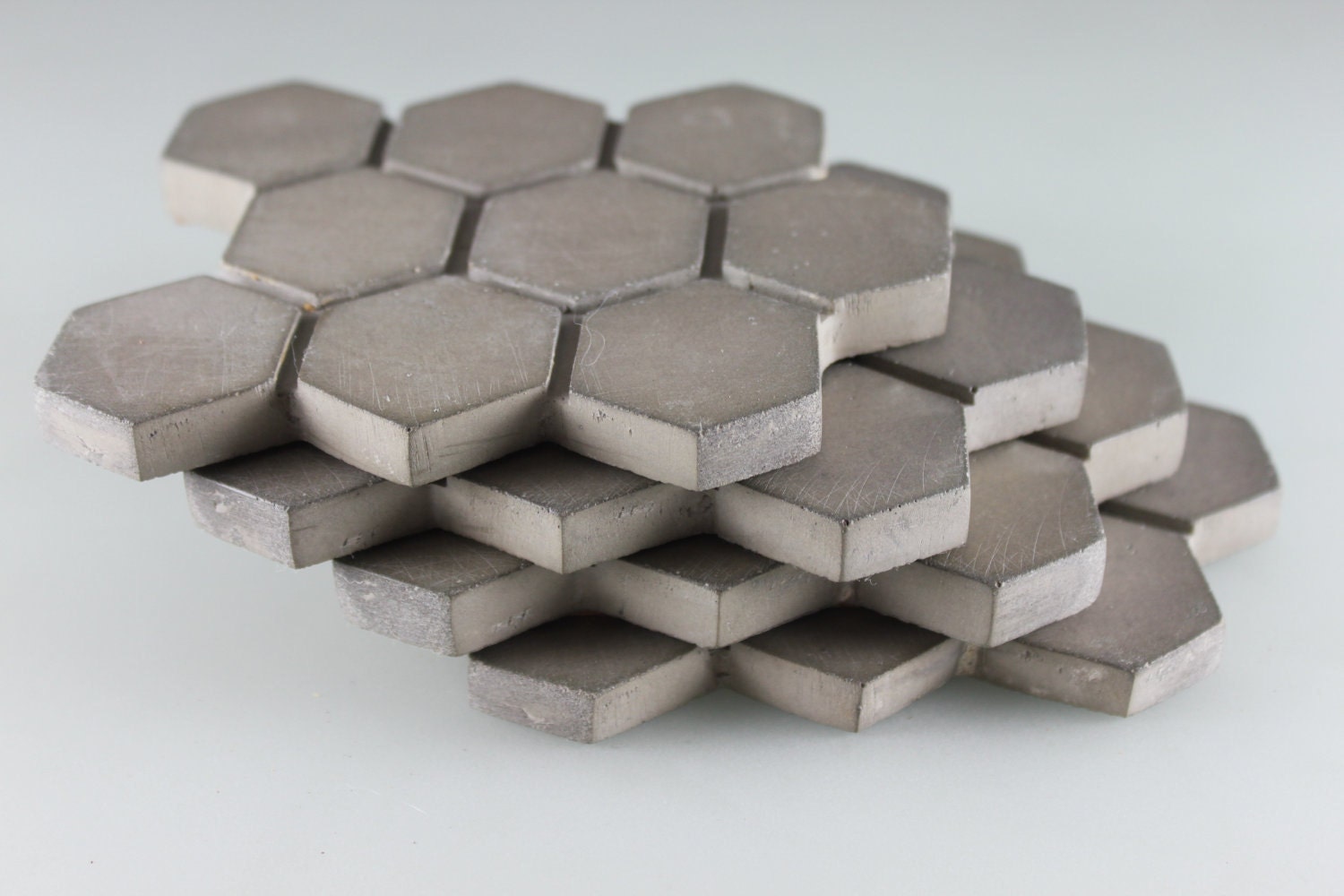 item:
concrete hexagon coasters
designed by:
culinarium, boston
photos via:
culinarium
comments:
the material is subtle, the pattern is beautiful, but what i enjoy even more is that the recessed lines that create the hexagon pattern serve to pull and absorb moisture away from a bottle or glass. functional, nice. the formula that culinarium uses for the concrete is just as thoughtful. the mix is proprietary and has been carefully honed over the years. the particulates are extremely fine and a lot less water is used which results in strength and smoothness that is more comparable to ceramic than to concrete. well done! please check out their work on
etsy
, it's really beautiful. I have my eye on the salt cellar...